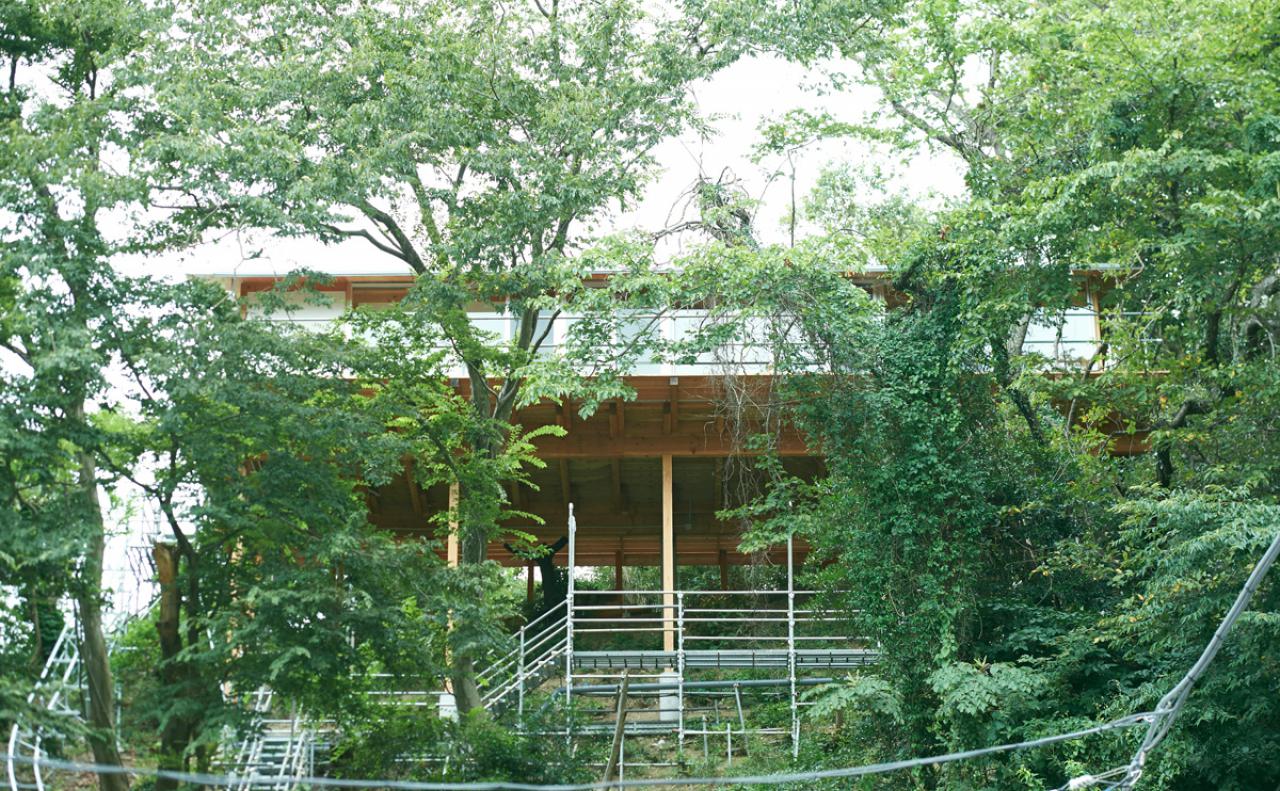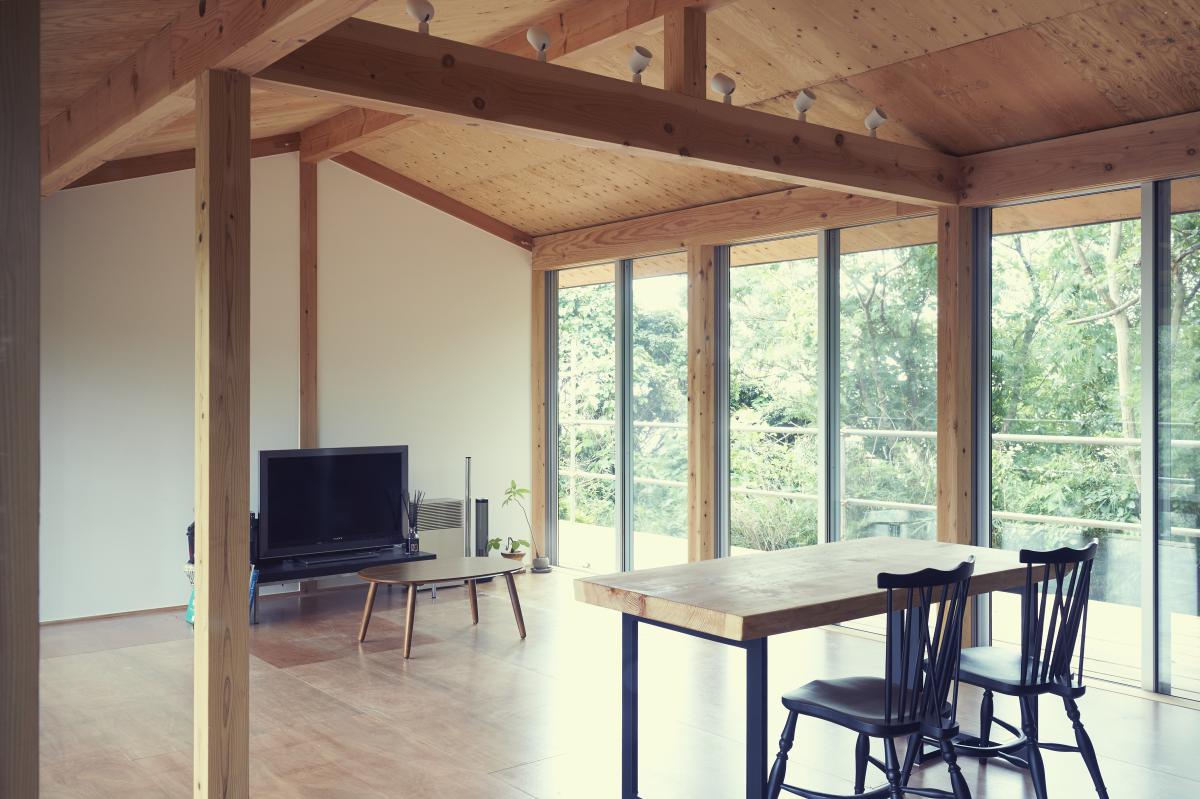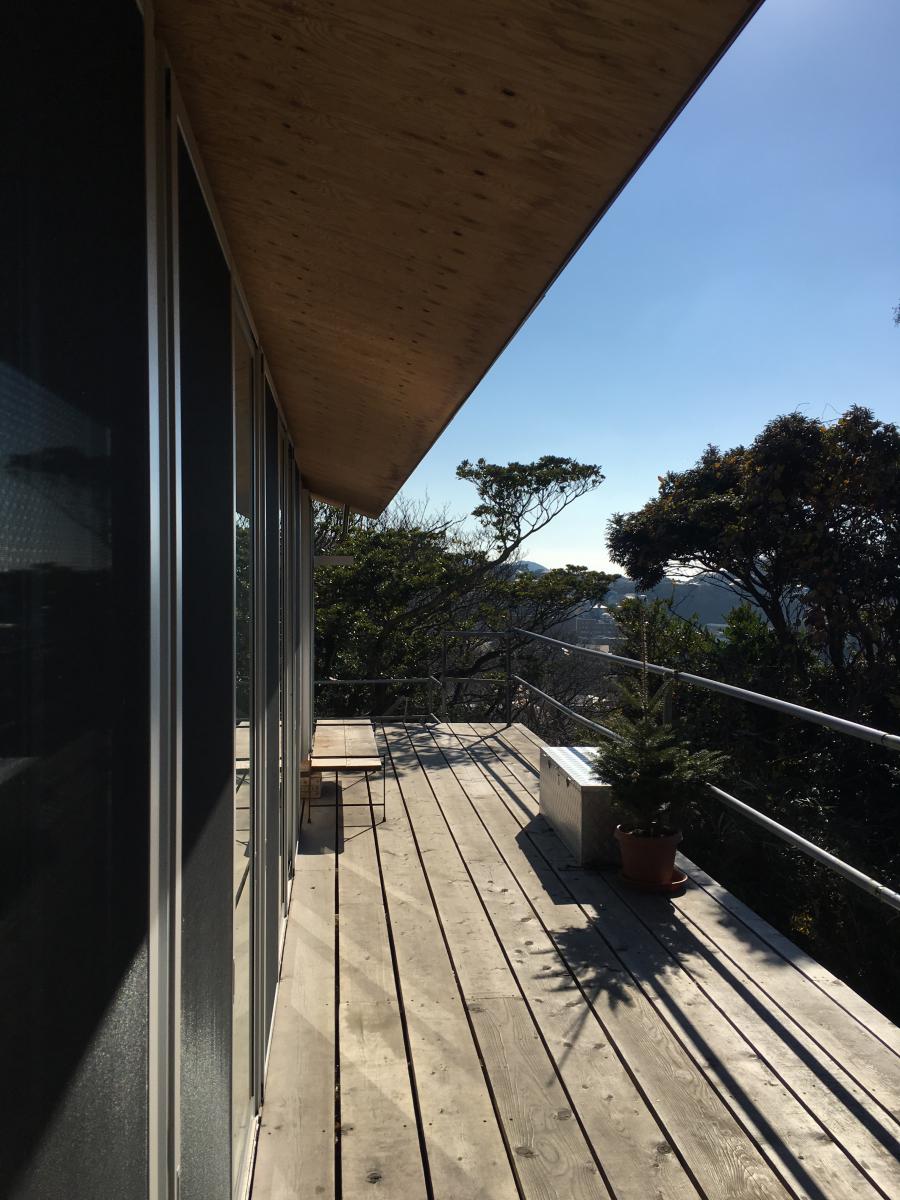 This is the private residence built on the steep slope mountain of Zushi City, Kanagawa Prefecture. Building was created accordance with topography of 42 degrees slope and setting on 20 meters above the ground in addition to the building was arranged facing the sea and other side facing townscape.
In order not to affected on the building from steep slope, the construction was decreased the excavation amount of the foundation with the minimum number of pillars. In order to materialize the esoteric construction, we selected the center of street along the contour line and created independent pillar to support the floor with reasonable span in addition to, adopted the primitive structure that only suspended between simple beam and roof. The outer wall does not make any extra wall except the structural wall in order to take the best view. Both side of sash are overhanging of terrace for the sensation of floating and wide space.
Access from 20 meters below. There is only monorail that able to transfer stairs and furniture cross over the 100 steps The theme of living is "Madori no soto" or "outside the room"
In order to opposition to surrounding, created a small scale housing among the natural.
That everyday can be enjoy climbing ,bird singing, taking a sea view, furthermore appreciate the clamly environment by separate from city distortion.